Surveillance for Antimicrobial Resistance in South Africa-Report
27 Mar 2019
Surveillance for Antimicrobial Resistance in South Africa-Report
Following a global initiative of combating antimicrobial resistance, South Africa developed the Antimicrobial Resistance National Strategic Framework, 2014-2024.
The AMR Strategy Framework consists of five objectives:
1. Diagnostic stewardship
2. Enhanced surveillance for AMR
3. Antimicrobial stewardship
4. Prevention including IPCs
5. Vaccination.
The enhanced surveillance report aimed to generate a consolidated observation of susceptibility pattern to antimicrobials in humans and animals. In addition, this report presents antimicrobial use in humans and animals. Unfortunately, no data on AMR surveillance in animals have been available and an initiative to integrate these two sectors is under review.
[READ MORE]
Comment on MERINO trial and EUCAST breaking new ground
05 Nov 2018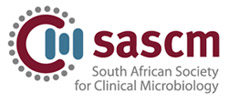 Comment on MERINO trial and EUCAST breaking new ground By Warren Lowman and Nelesh Govender MERINO trial comment The MERINO trial which aimed to compare piperacillin-tazobactam vs. meropenem in the treatment of bloodstream infections caused by ESBL-producing K. pneumoniae and E. coli was recently published in JAMA. This trial has received much publicity and critique, rightly so given its importance in providing guidance on this contentious issue.
[READ MORE]
Page 1 of 1